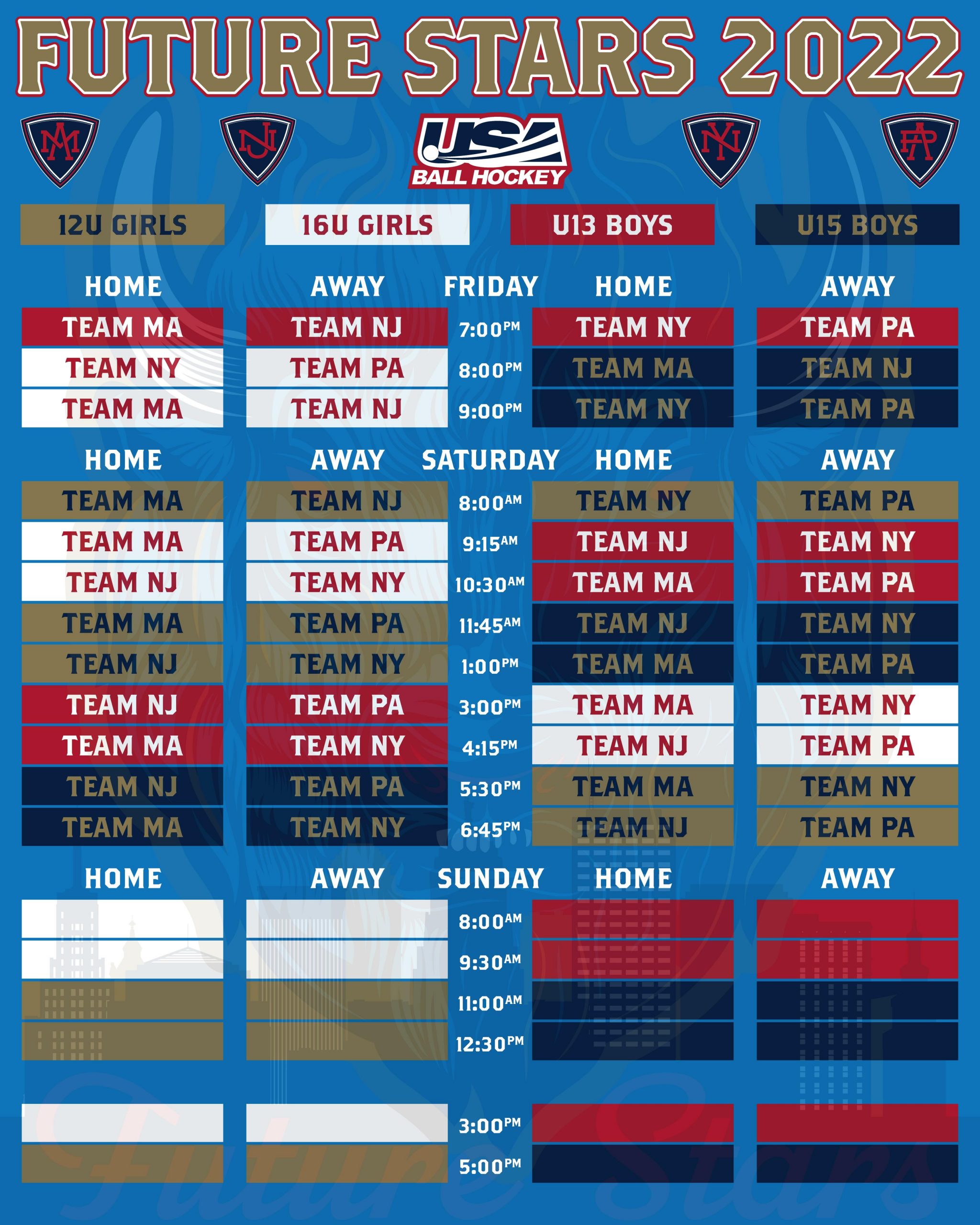 Memory to Video Productions is once again the official broadcast partner for a Ball Hockey USA event, this time the Future Stars event showcasing some of the most talented young players in the sport, scheduled for Aug. 26-28, 2022 at Buffalo River Works.
This year, our stream featured all the action on two different Twitch channels:
Gray Rink: www.twitch.tv/mvpchannel1
Red Rink: www.twitch.tv/mvpchannel3
All games are streamed live with stationary cameras. The audio is typically blocked to avoid copyright violations on our Twitch and YouTube accounts.
For on-demand viewing, games are archived to our YouTube channel at https://www.youtube.com/user/memorytovideo. Subscribe there to be notified when your games are published (this can take a few days).
For other video needs, like moving cameras that follow the action, or even a full broadcast with announcers and instant replays, teams should contact MVP owner Joey Delgado directly at (831) 809-6629 or by email at memovid@aol.com. You can also reach him on facebook at https://www.facebook.com/joey.delgado
And if you have an event ready to be streamed LIVE for you, Joey would love to know about it!
2022 VIDEO LINKS ON YOUTUBE
2021 VIDEO LINKS ON YOUTUBE